Central Heating Repairs - Herts Boilers
For St Albans, Harpenden, Radlett, Hemel Hempstead, Hatfield and West Hertfordshire
We offer central heating repair services in St Albans, Hemel Hempstead, Harpenden, Hatfield and surrounding west Hertfordshire areas.
Apart from a boiler, it may have a pump and one or two motorised valves in a heating system, plus a programmer and a room thermostat. All of these form a whole auto-controlled central heating system. If there is a faulty part, like pump or valve, the heating or the hot water will not function properly.
We are also electricians, so repairing heating controls is one of our favorites.  
There are three types of heating and hot water systems in domestic promises.
1. Vented, also called open-vented, or open system. Being widely installed until ten years ago, still popularly used in domestic homes. A breakdown can happen to its boiler and the controls which are outside the boiler. The boiler used in this system are very much simple called heat only boilers. Other parts which are prone to develop problems are circulation pumps and  motorised valves (two-ports or three-ports).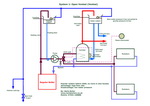 2. Combi system. It is a much more simple system with just a combi boiler. Almost breakdowns are inside boilers. A combi boilers includes an internal pump and a diverter valve. Outside the boiler there is not too much to be worried about.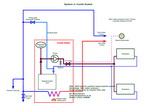 3. Megaflow system, also called un-vented or sealed system. It is a modern main-pressured hot water system with higher flow rate. For repairs it is the same as vented, any breakdown can happen to boiler and outside controls.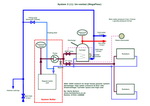 4. Thermal stores. Similar with unvented cylinders, these thermal stores can deliver mains pressure hot water with a higher flow rate. There are in both vented and unvented types, and the former is more porpular.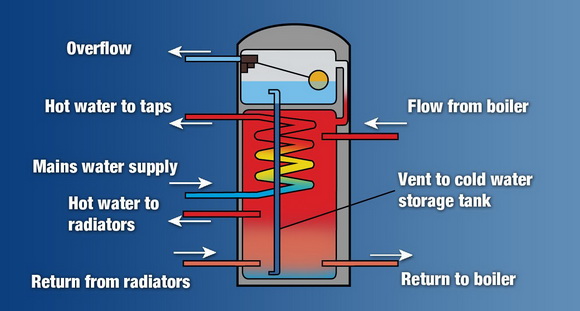 There are two types of electrical control systems to vented and megaflow systems.
1. Y-plan, a well used in most domestic promises.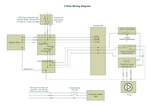 2. S-plan, seen in most of new megaflow systems.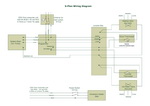 A heating control system consists of a programmer and a room thermal stat for client control. There are also motorised valves, either a three port or two of two port valves, and a cylinder stat, plus a circulation pump. Central heating repairs are for these components.
Hot water cylinders principles:
Apart from a combi boiler, all domestic hot water systems, either vented or unvented, will have a hot water cylinder to store pre-heated hot water ready for use. Here is an unvented hot water cylinder, but vented will have the same principles, just "Cold water in" is from water mains instead of a loft cistern.